Accelerate Your Link Building
Manage Your PBNs

Draft & post to WordPress/Blogger or any site that supports post by email.

Schedule drip feed content and keep your blog network fresh indefinitely.

Content Toolbag

Get your content tools. Scrape Google Suggest, create Tier 1 Content, create About Me's.

Roll your own content with an Article Downloader, Translator & Content Combiner.

Content In Any Language

This program is a multi-language content scraper & generator.

Supports all western languages. Create SEO content in Spanish, French, German and more.

You can also generate content specific to your local region.
Custom Content Sources

Find and download 100s of pages of content on any topic on any site.

Customizable content sources means you don't get caught scraping the same over-used sites as everyone else.

Linkbuilding Content Generation

Make the most of your link building programs. Generate keyword targeted articles for  unlimited content submissions.

Supports popular programs directly such as GSA SER, Senuke & Ultimate Demon.

Creates Readable + Keyword Relevant Articles

Special filtering algorithms remove spammy and irrelevant content automatically.

This program will individually rank content against your keyword for relevancy before it is used to generate articles.
Simple Content Generation

You don't need proxies, VPS installs or other special tools.

A Content Wizard mode for beginners lets you create content in less than 10 clicks.

Online help + video tutorials at your finger tips.

100% Automated Content Generation

Create articles with images, videos and links.

Translate or re-write articles using spinners to generate 100% unique content.

100% task automation with the option of scheduling it to repeat for as long as you like.

Frequent Updates & New Features

Updated 4+ times a month.  New features added regularly to keep up with Google algo changes.

Check out the changelog and verify our claims.
Dear Super Duper Support,
Lots claim it, but we mean it. Why not give it a go? send us an email we are happy to answer any questions you have.
Always Find Content
The only content generator with algorithmic content detection.
Find content on any site, blog, news or article directory.
Works for long tail keywords or small micro niches.
Never deal with "Not Enough Content" again.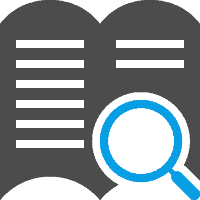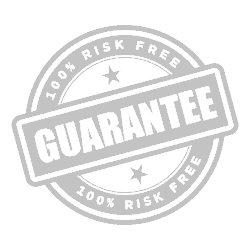 Zero Risk 30 Day Money Back Guarantee
Your purchase is 100% Risk Free. If you're not happy with SEO Content Machine for any reason, simply let our friendly support team know (via email) and we'll happily refund your money
There is even a no obligation Free 5 Day Trial so you can see if SEO Content Machine is right for you. Without spending a single cent.
Using your tutorial videos I was able to quickly learn how it works and it was very easy for me although the software itself seems pretty much straightforward.

For the Article Creator I found it fairly easy to do things and fill all my data for GSA SER which was the deal breaker for me. The content scraped was good enough for my needs, and probably the best one can get with that speed.

I have tried other software for a while before and while it's not a bad software at all, I can see much more progress in SEO CM. It works flawlessly and updates are carried out every single day.

You listen and respond to your clients very promptly which is a rare for such a big software.

Spirit Fly,

via Email
I have tried many so called popular software to create content for my projects (tier 1, tier 2) and I must tell you that this software is a one stop solution for all my content needs.

I really want to congratulate the SCM team for creating such a wonderful program. I hope the dev team will continue to add new features to the program!

Himanshu, SmartWebPoint.com
As a freelance SEO I have tried every content generator out there, and SEO Content Machine is my choice.

Kind and top notch support, nice and user-friendly interface and the incredible and unique option to add custom sources to feed this beast makes SCM the best content generator ever.

Jorge López , AcademiaSeo.com
SEO Content Machine makes generating unique foreign language content a quick and painless click by click process.

Matthew Woodward, www.matthewwoodward.co.uk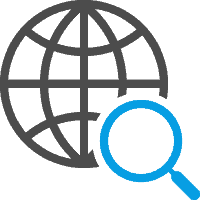 Content Scraping
Scrape any website for content. You can target any site, blog or news property.
Advanced content scraping is able to detect content on any page.
You can even scrape Google search results for fresh, ready to use content.
Make Content 100% Unique
Make generated content more unique by using an article spinner (re-writer). SEO Content Machine supports all popular web spinners.
You can even use Bing or Google to translate content from one language to another to make it unique.
Full Copyscape integration allows you to check your articles for uniqueness.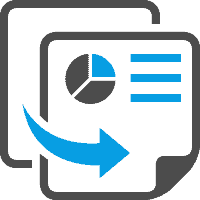 Works very well with SER and requires no proxies to run and I can also schedule tasks up and forget about it. Feel like an all in one tool for content generation.

It will be great if it can grab data from a Google AdWords account (searches and CPC ), in that way I don't have to shuffle around other broken bots available in market.

submitsummit,

via Email
Im using SEO Content machine for quite some time now, since the beginning and till now, i have never had a single problem with it. And if i did have, the developer solved it in few hours. The capability of this tool is endless if you know how to use it properly.

The content it generates is great for tier 2 link building. BUT that's not all, it has an easy to use T1 creator that can be used on your websites that points to your money site.

Again that's not all, im using the article downloader that downloads articles from my competitors, rewrite them and boom you have and amazing on topic readable content.

What else can you ask for when you have everything in one tool? If you are looking for a good content generator, SEO Content Machine is beyond every content generator on the market right now. Highly recommended!

Janez Ozmec,

via Email
SEO Content Machine is my goto article creator software. It has all the nuts and bolts you need to create quality content not just for your SEO campaign but even for your money site.

Jangoz, AuthorityLinkBuilding.com
SCM is a good app in the internet marketing, also has a unique tech making PBN or blogs to suit your need.

If people says the Internet Marketing is a art, I would say the SCM is god brush for art painting.

Customized search result and 3-party spinner support make everything possible.It is a worth investment I have ever spend. Friendly with non English user just like me from Taiwan.

Sting Lee,

via Email
SEO Content Machine has helped me a lot in writing content for my website, article for satellite website as well as articles used to create backlink for my website.

SEO Content Machine is easy to learn and easy to use, the combination of article content, urls, anchor text has never been this easy. Thank you SEO Content Machine very much!

Thong Tran, https://tranthong.com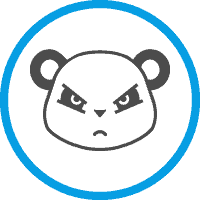 Avoid Footprints. Stay Safe From Google Bans.
The content generator is able to randomize every article so that there is zero detectable footprint.
Even the link code used in inserting backlinks is fully customizable and randomizable using spintax (article spin format).
Remix Existing Content To Make Brand New Articles
Shuffle and recombine existing articles on your hard drive to create new articles.
Re-mix existing content either at a sentence or paragraph level.
Create unlimited variations of articles by using articles on your hard drive to drive your next link building campaigns.
You can even create deeply spun content that stays unique no matter how many times it is used (think super spun content).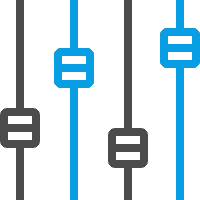 This software is off the hook. I have been using kontent machine for the past few months and get tired of its slowness.. [SCM] is much easier to use I love the interface. I love the soft spin, all kontent machine articles look heavily spun. This is my new content baby!




Loving your tool so far. I use it everyday. I can create an entire article with photos, videos, and links in about 30 seconds. and the content is really quality. I usually try and do 2 pictures and a video. first photo will be on the keyword and the second photo will usually be something different.




Like if I was doing a article on a blender site. one picture scrape would be 'blenders' and the other picture would be 'fresh fruit' This makes the articles very pleasant and look very natural and not spammy at all. Im hoping google and webmasters will appreciate this better and help my rankings.

Matt Chart, SeoMarketLeaders.com
There are several reasons why I think that SEO Content Machine is the best content creating software. First, the quality of content that it creates is amazing.




I've used other software like Kontent Machine and Wicked Article Creator and they don't come close to producing the quality of content that SEO Content Machine produces.




It's hard to get tier 2 and 3 backlinks to stay indexed by Google if they are low quality links with poor content, but SEO Content Machine totally solves that problem.

Fred Williams, OnlineProfitsFactory.com
I tried the tool out for the first time and only used it for a few minutes. So far I see a lot more pros than cons.




The Pros are It is Simple To Use, you can type in your keyword and select whether you want to insert a link.




You click the generate button and it comes out in html format and I believe there are some other options besides html.




The article makes sense but needs some work as far as the title of the article is concerned.




It comes out spun so if you use the wrong title the article makes no sense, but there are titles that do make sense.




I checked out the article on copyscape and it came up as 31% unique, which is good for a mass article submission or a buffer site(In my opinion).




The only feature that I did not see is the ability to have it come out regular instead of spun. However I have only used the tool once so the feature may be there.




Overall, I think it is very useful.

famemonster,

via moneymakerdiscussion.com
At a very first glance, SCM raises some questions like is it like other such auto content creation tools available in market and is not it pretty costly or does it really do what its sales page says?

I tried my luck and must say I made the right decision by lifetime purchase.

Certainly initially, it scrapes from search engine/s content based on keywords but the later part easily could make other such tools envious. It finds perfect content based on keywords.

Its outstanding filtering and caching option gives a user a whole bunch of liberty and choice to make pretty readable and unique article in combination with some good content spinner like wordai, spinrewriter.

By a short manual revision one can use, SCM generated article for money site and T1. Certainly for money site content, one has to be a bit cautious and to learn how to use those filters properly. Another option to make better T1 and money site content is to use T1 content creator.

Latest updates have made us to scrape content from any website. The most outstanding feature of this tool is its evolution; it updates nearly once a week on average. Developer relentlessly works on it to make it better by adding new features on request from users and regular bug fixing.

As a SEO professional and a blogger, my vote will always go for Seo content machine. If someone has any doubt may go for a free trial to test its efficiency.

- Kaushik Roychowdhury
How many computers can I install this on?

Install on any computer. No installation limits. However, simultaneous logins are not supported

Can I get a free demo?

Sign up now for a free, no obligation 5 day trial. Choose a payment option once the trial expires.

Does SEO Content Machine Support Link Building Programs?

SEO Content Machine has customizable templates that create content for

Ultimate Demon
Magic Submitter
SER GSA
Senuke
FCS Networker

Does SEO Content Machine support spinners?

SEO Content Machine is integrated with the following spinners and article re-writers.

The Best Spinner
Spinner Chief
WordAi (Regular/Turin)
Spin Rewriter
Chimp Rewriter
ESpinner

Where can I ask questions or contact support?

Help & support at the vote site if you have questions or need a feature.

What operating systems are supported?

Runs on Windows OS and Mac OSX via Parallels or VMWare.
Well I have been a lurker for quite a number of years on BHW and never really commented on anything...

Took a trial of this the other day and was SO impressed with how easy and efficient this is too use and the fact that it actually pulls in content and spins it, loads of options to use other pieces of software i have with this.

Well it was a *no brainier* that went ahead and bought the lifetime version today This is above all the '*best*' piece of software I have used in a long time and in my opinion certainly beats the pants off Kontent Machine. highly recommended 😎

- Baronn, @ BlackHatWorld
This is the best scraping software that exists on the planet..

With custom search engine features you can manually add and scrape websites that a few people will probably know and take advantage of the articles for the 1st time.

Also the frequent updates to the software makes it on of the few..

5/5 stars...

- Thomas K,

via Email
I do not use SEO Content Machine as a content generator. No, it's more than that. I use it to come up with ideas for content, heavily editing what comes out. The result is a 100% unique SEO-friendly article that's helpful to my readers.

Quinn Cash , hsktests.com
SEO Content Machine absolutely rocks! There is not an easier way to produce quality spun content with minimal effort being involved. I highly recommend it for the SEOer's who are looking to save time and produce more.

Tom, UpNorthSeo.com
I just purchased the lifetime license for SCM. I just wanted to tell you that I trialed SCM, Kontent Machine 3.0, and Auto Content Rewriter extensively over the past week or so and I came away most impressed by SCM,hence my purchase.

KM has a fantastic interface and ACR is very cheap, but IMO what really sets SCM apart from the other two is the ability to use Google as a content supply and also the ability to add your own sites. The fact that I can keep my content super-tightly focused and relevant no matter the niche sold me.

I also chose SCM due to your customer service. Based on my trial usage and what I've read about other people's experiences with SCM, you are very active in keeping up with updates and trying to add features that customers want. That kind of service is invaluable, especially when we are talking about a lifetime license.

- Mark Stockdale
This software is a piece of art. As an ecommerce we need to create organic SEO and provide content to our customer.

This takes a huge amount of time and because of Content Machine we can propose a blog with dynamic content on our website, this allows us to create content for both website and our Facebook page, which is awesome! The more I use this software the more I discover its huge potential for our marketing strategy.

The support is outstanding, no matter what, they always answer gently to our questions and request.
This is the best investment we've made so far. Can't wait the next upgrade as they are full of surprises!

You should not buy it. You MUST buy it!!

- Beswaag Team, Beswaag
As a professional backlinks builder, I have had to try every single content generation solution out there. It is safe to say that SEO Content Machine is light years ahead of all the competition.

Right out of the box, it will produce completely usable, unique, well spun SEO content for use in any application. What makes this product so great is that with a bit of modification (all pretty straight forward and explained in supporting documents on the site) you can set up custom sources for content acquisition and specify exactly the levels of uniqueness and readability.

The results are spectacular.

The content easily gets indexed in google (which is the ultimate test of quality for SEO Content). That's not to even mention the auto-posting, keyword research, manual article creation, and all the other features this software comes with.

It's constantly being developed, with several updates per month, and support is second to none. In my opinion, this is the only serious choice for SEO Content on the market today.

- Nikita A, blackhattactics.net
OUR COMPANY IS DISTINCT AND INDEPENDENT FROM PAYDOTCOM, LLC OR PAYDOTCOM.COM OR ANY OTHER ITERATIONS REFERENCING PAYDOTCOM AND IS NOT AFFILIATED, CONNECTED WITH OR ASSOCIATED WITH OUR COMPANY IN ANY WAY, INCLUDING BUT NOT LIMITED TO OUR COMPANY'S PRODUCTS OR SERVICES. ALL STATEMENTS ON THIS WEB PAGE ARE MADE INDEPENDENTLY BY OUR COMPANY AND OUR COMPANY ALONE IS RESPONSIBLE FOR MAKING THEM AND SAID MATERIALS HAVE NOT BEEN REVIEWED OR APPROVED BY PAYDOTCOM, LLC OR PAYDOTCOM.COM.