How to mass create articles as CSV or Excel?
You want to create a csv or excel file with all the content in one file.
Maybe its because you want a list of titles or content for further processing.
Since CSV is a common export format, you can use a CSV file of content and import it into your other tools.
Is there a way to output several articles in a CSV or Excel file? For example: A file that would have a column just for titles?
Inside the mass article creator to get CSV you can:
How to create a CSV file in the mass article creator
Under 'generation type'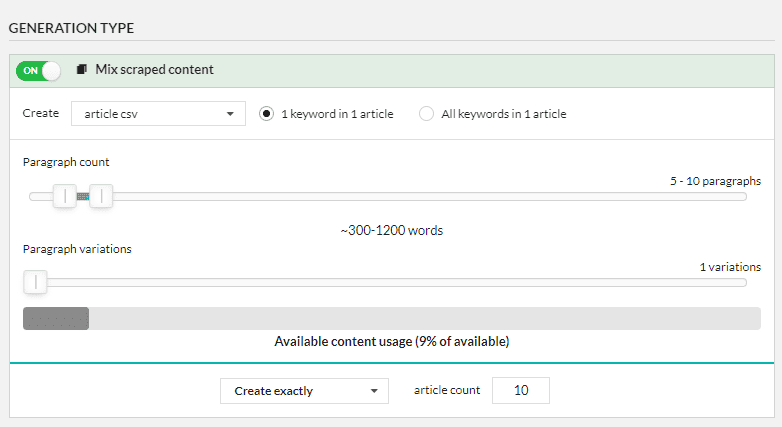 Select 'article csv' template inside mix scraped content output.
When you run the task you will get a csv with 4 columns
title,body,tags,categories
How to a get a list of titles etc
Another way to get a list of titles, paragraphs or keywords etc is to open the content cache.
After you run a task a green 'cache' label will appear.

To access the cache click on that green label.

Clicking on it will open the cache of that task.

What you will notice is that each keyword has its own cache.
Opening the cache will reveal the following files.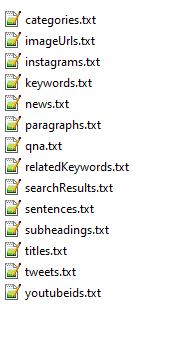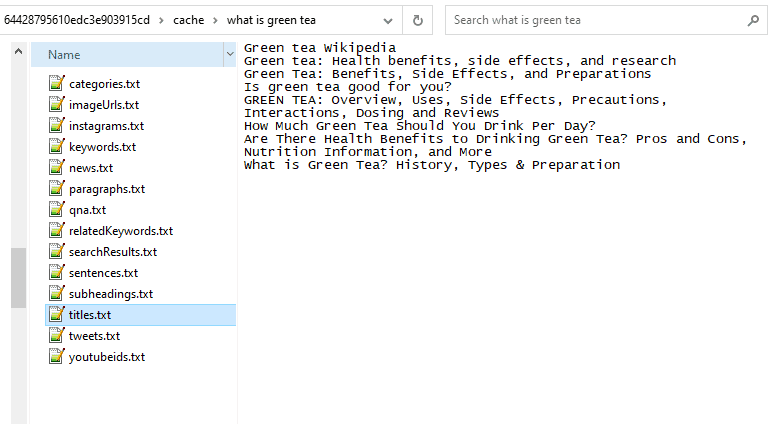 You get a prepared list of titles etc.