How to use your own articles in the mass article creator
A common question with the article creator
I want to use only my own articles, I don't want any scraped content. How do I do this in the article creator?
You might want to use your own content only (no scraped content) for the following reasons:
Re-use existing content already written on your hard drive and re-mix it.
Use articles already on your hard drive but insert links etc
The mass article creator is setup to work with either scraped or ai written content.
To use your own content it is very easy to do so.
If you want to use your articles as is; without shuffling content.
Under generation type in mass article creator only enable, 'use existing articles'

Select a folder where your article are located on your hard drive.
This will tell SCM to use your article and only insert content into it.
Shuffle existing articles
If you want to shuffle content, you need to import your content.
To do this:
First you enable 'mix scraped content'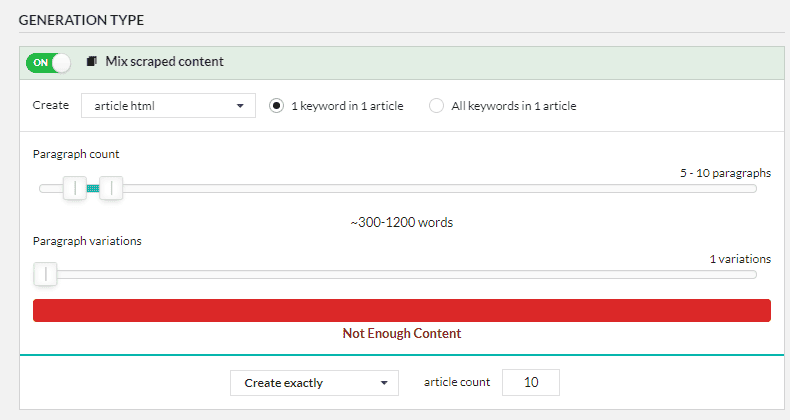 Set download results to 0 to disabled scraped content

Go to 'customize content' tab

Then select the folder of article in 'Custom Content'

SCM will read each file and look for content in <p> and <h1> tags to import as paragraph and title content.