ChatGPT support added to AI writer
The AI writer now uses the very capable ChatGPT AI to power its content generation.
Here is sample of what chatgpt app can do on the official website.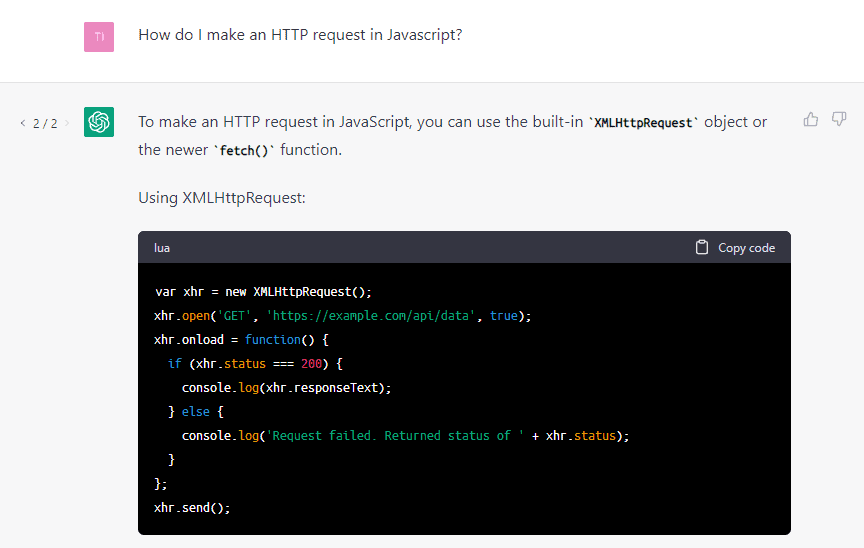 Similarly in the AI writer, its now possible to generate content like the above!
For example…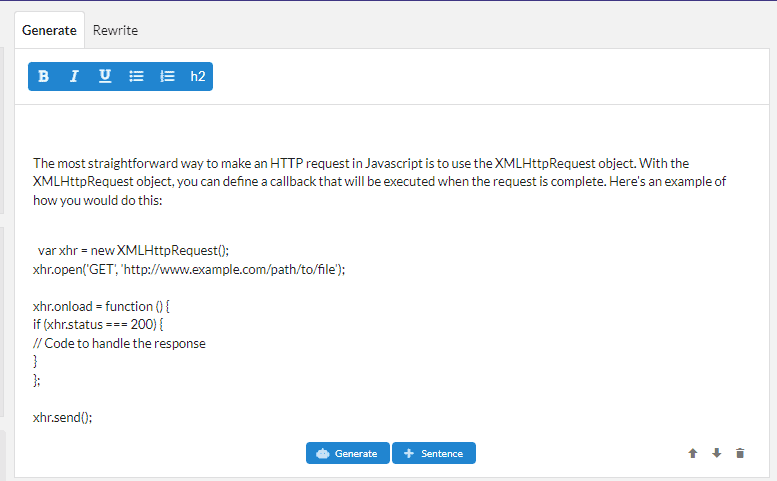 How to use ChatGPT inside the AI Writer
ChatGPT can be accessed in a non automated way using the AI Writer tool (and fully automated in the mass article creator)
Once you have created a new AI Writer task and open it for editing you get this interface.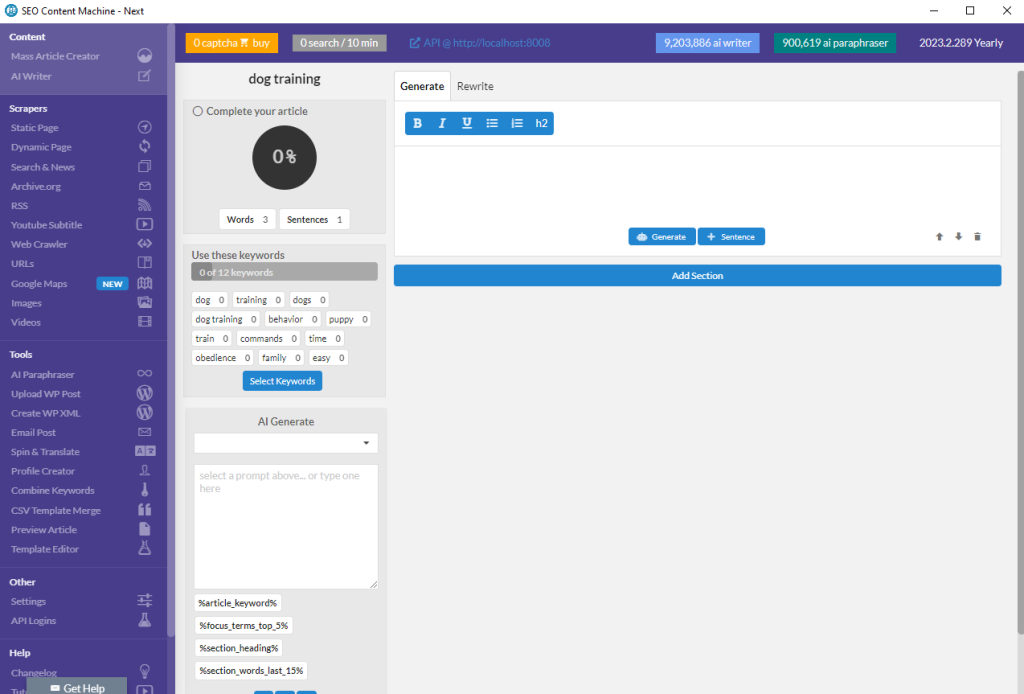 To start using the AI you just need to select or type in a prompt in the AI Generate box pictured below.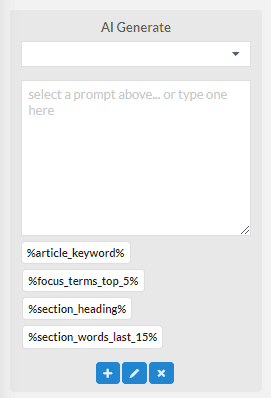 Here is a quick example to get you started
1 – Type a prompt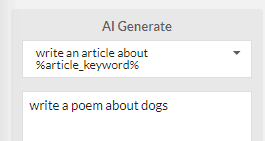 2 – Add a section so you have a place to put in the generated content

You will then get a list of suggested sub headings for your section.
3 – Once a section is added click on the generate button.

4- The generated content will appear in the section.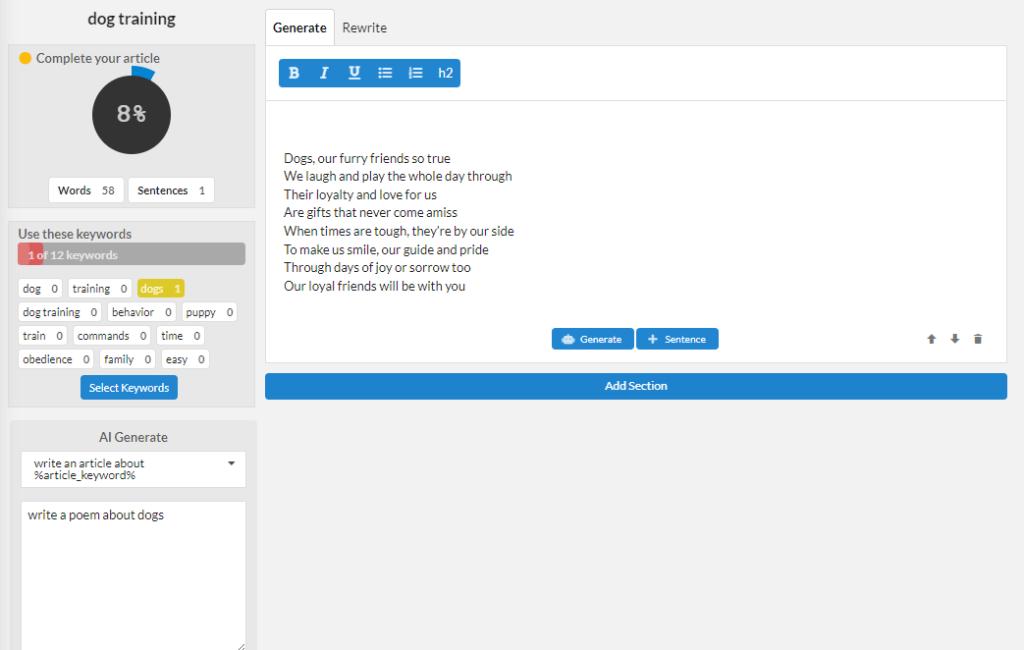 AI Writer ships with a bunch of premade prompts as well!
Click on the dropdown under AI Generate.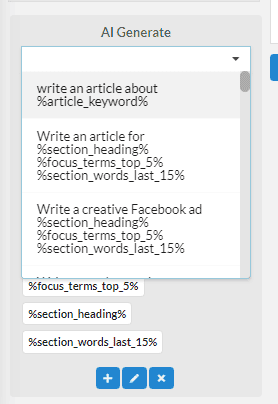 Your selection will be entered into the prompt box.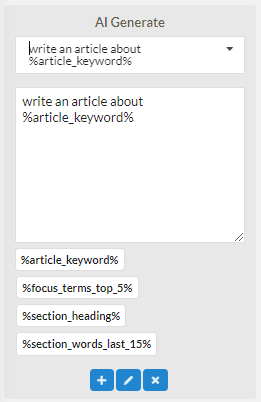 You can edit this prompt as you see fit!
Article AI macros
Now is a good time to explain AI macros.
See the %article_keyword% in the prompt?
The AI writer will dynamically replace this macro with the correct keyword when the prompt is run.
You can see a full list of macros below.

These macros allow you to quickly generate and add extra content as required.