You can get direct and easy access to SCM AI functions with the new AI chat widget.
Its located in the bottom right hand corner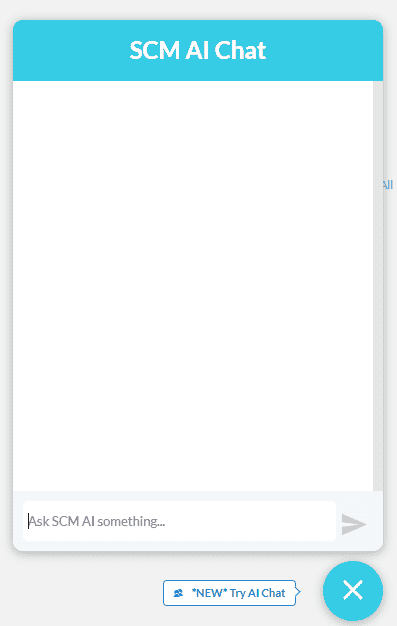 Did you ever want a quick way to ask AI questions like…
Give me a list of keywords
Give me a list of titles
etc…
There was no easy way to do this in SCM without opening the AI Writer and selecting a prompt.
Now with the AI Chat, you can ask questions directly from the main window.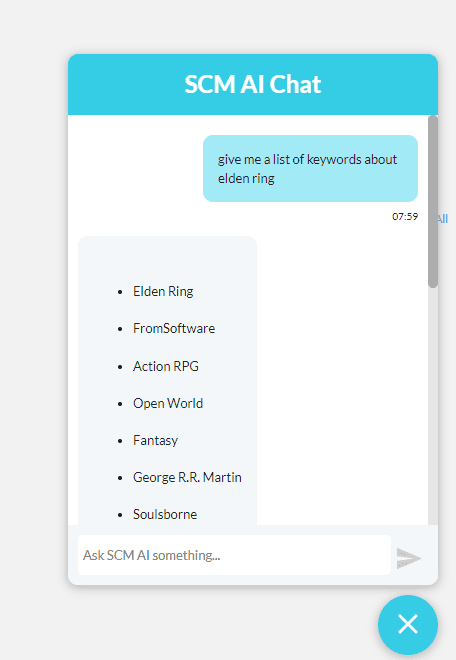 You can use this to fill out sections that need input in tasks. Just copy and paste answers.
With the AI chat I can generate a list of custom article titles in seconds.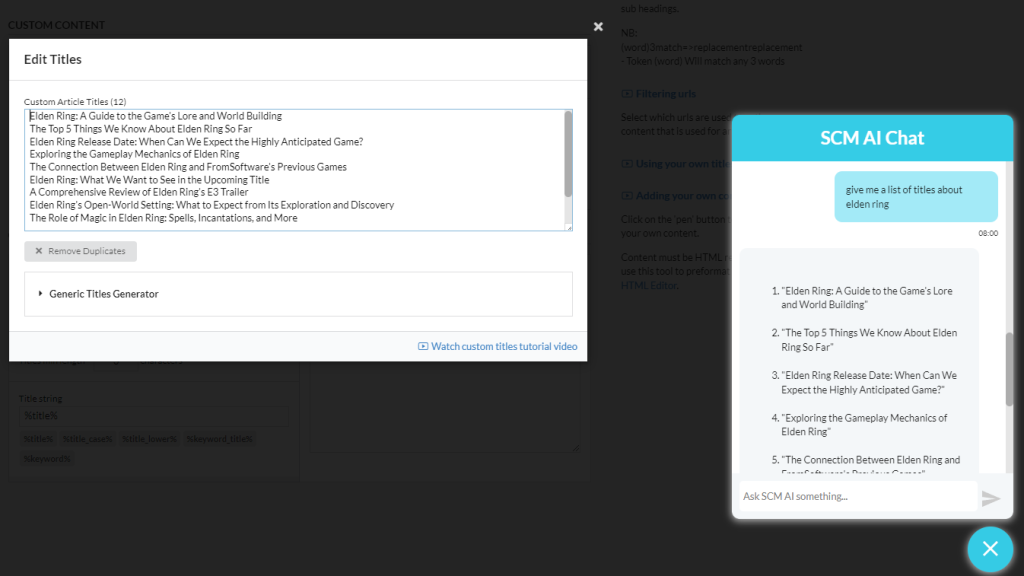 Why not use this as keywords instead and feed it into the mass article creator as keywords?
Use titles as keywords…

Turn on the AI writer…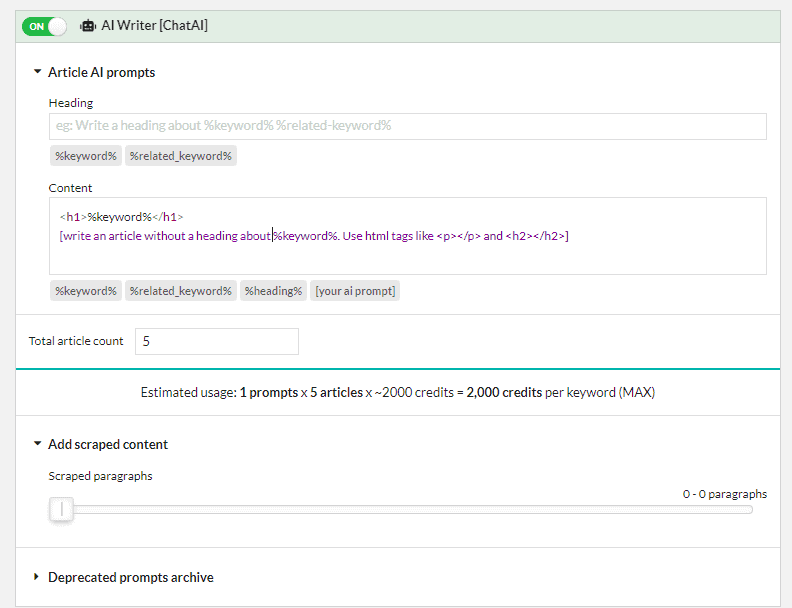 Edit prompts so
Use %keyword% for heading
Make sure ai prompt writes an article using our keywords which are really titles
All done!