How to generate 100s of AI images automatically for your articles
Your choices with creating articles with media consist mainly of scraping pre-existing images.
Now with AI, you can create entirely new and unique images.
Inside the Article Creator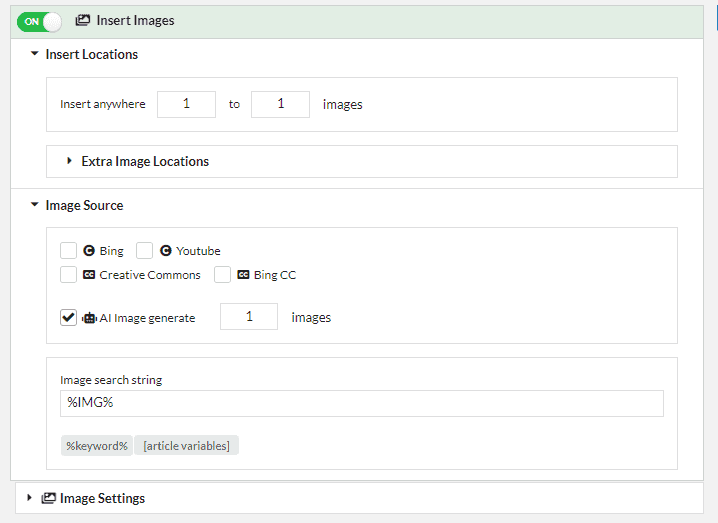 Inside the Image Downloader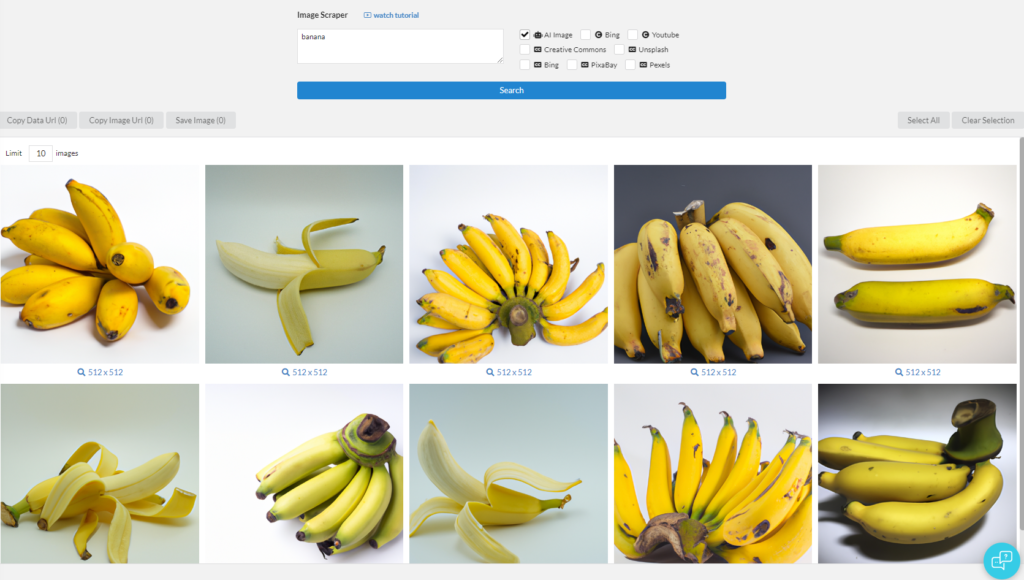 What to do if your keyword produces terrible AI Images
Unfortunately, with AI, it isnt good at producing images for all keywords.
It has trouble with more abstract keywords eg. 'SEO TIPS'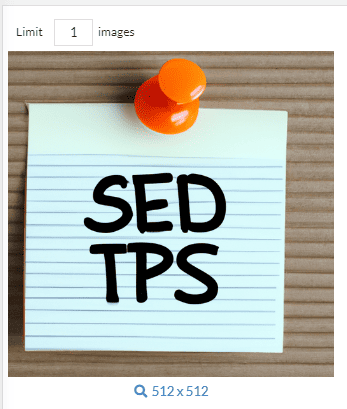 It creates mis-spelt SED TPS image.
The solution is to allow you to set your own keyword when using the image generator inside the Article Creator
By default it uses your own primary article keyword.
Read more: How-to-use-the-ai-writer-tool-to-create-seo-optimized-content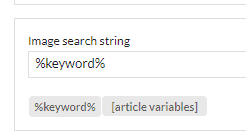 You can overwrite this to use a different keyword.
eg to correct the above…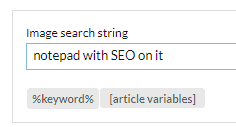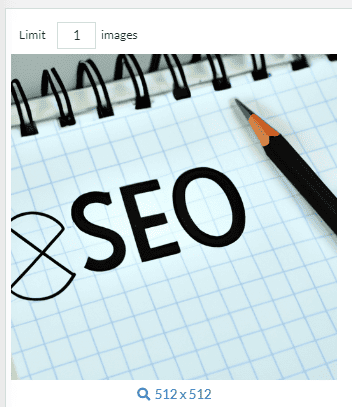 By giving it a different prompt we can get better results.
Combine it!
Don't forget you can just create a cache of images pulled from multiple sources.
SEO Content Machine supports
Bing
Youtube
Creative Commons
Bing CC
AI

If you use the Image Downloader tool, you get even more options!