Insert news snippets using the Article Creator
You can insert relevant news snippets into your articles now.
The benefit is that Google is more likely going to index your page as you both have related news worthy content on the page (fresh) as well as outbound links to the fresh content.
The setting is in the content inserts.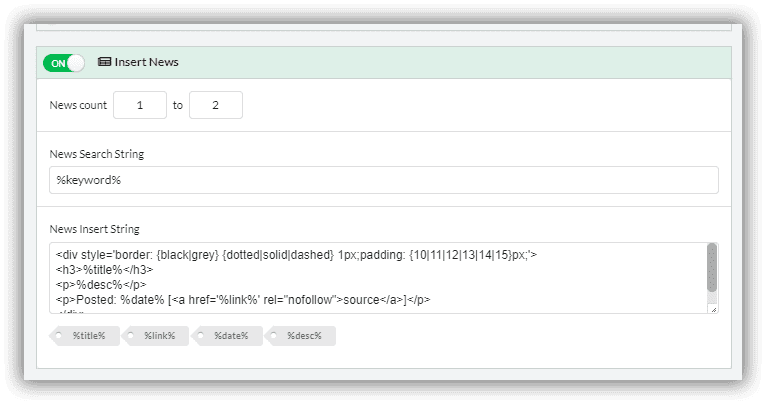 Just toggle 'Insert News' to enable the module.
You have 3 settings.
The number of news inserts.
The exact search that is used.
The news insert html code.
The news insert string allows you to fully customize the appearance of the news snippets in your article.
By default SCM ships with one like this.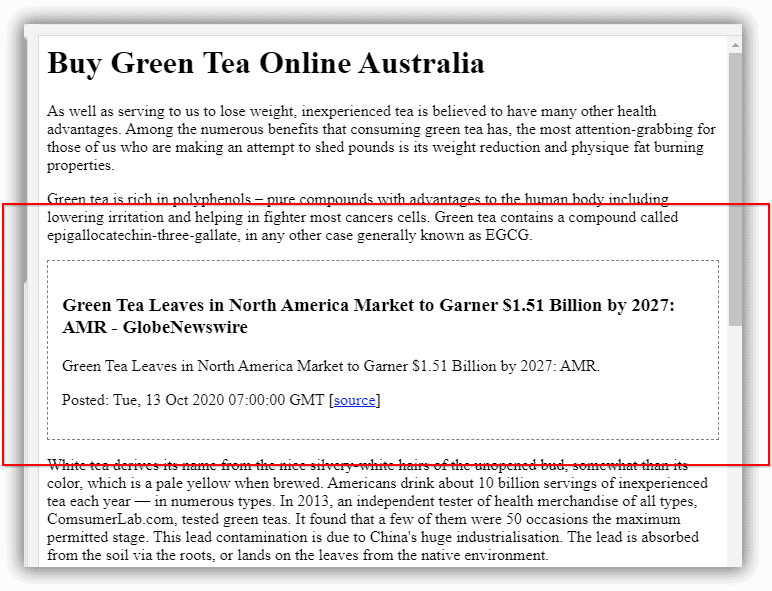 Feel free to customize as you like.
Because the news snippet comes with a %link% macro, you could even insert the news as an IFRAME.