Insert SEO NAP (name, address, phone) & Google Directions
The article creator comes with 2 new inserts.
Both for local SEO purposes.
The first allows you to insert microdata fomatted SEO NAP information into your articles.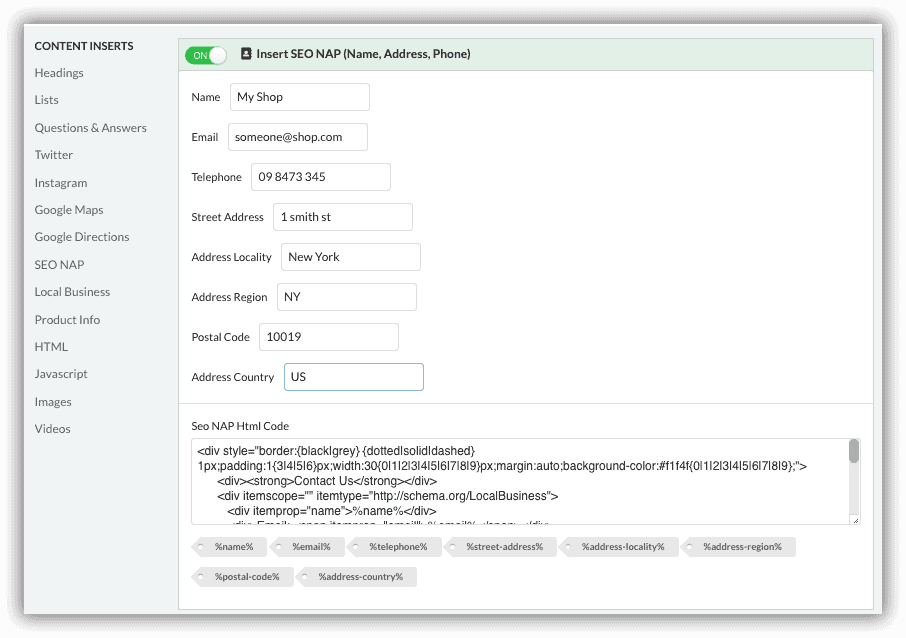 Unlike the Google Local Business insert, the SEO NAP is inserted as visible piece of HTML tagged with micro data.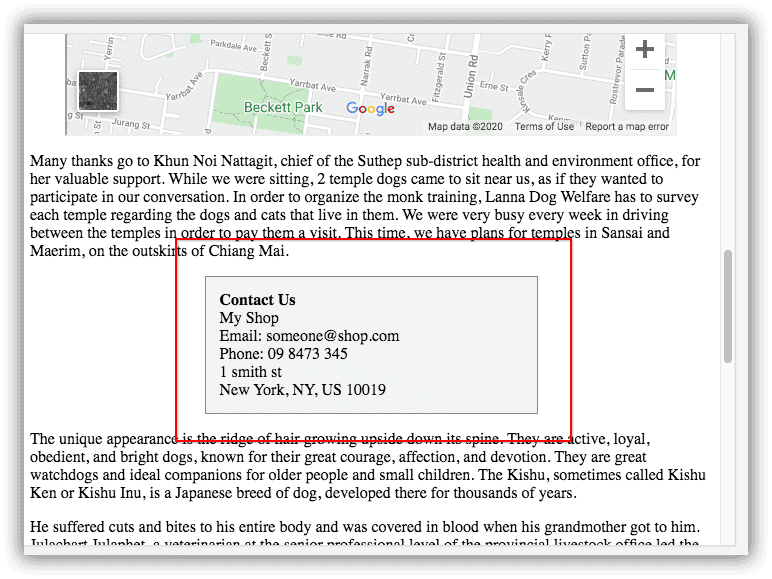 Note: The Google Local Business insert is pure JSON-LD and isn't visible on the page, instead its a script tag insert. Sometimes you don't want contact information to be visible on a page, however you do want to markup that page with some structured data about your business.
The 2nd tool is a Google Directions map insert.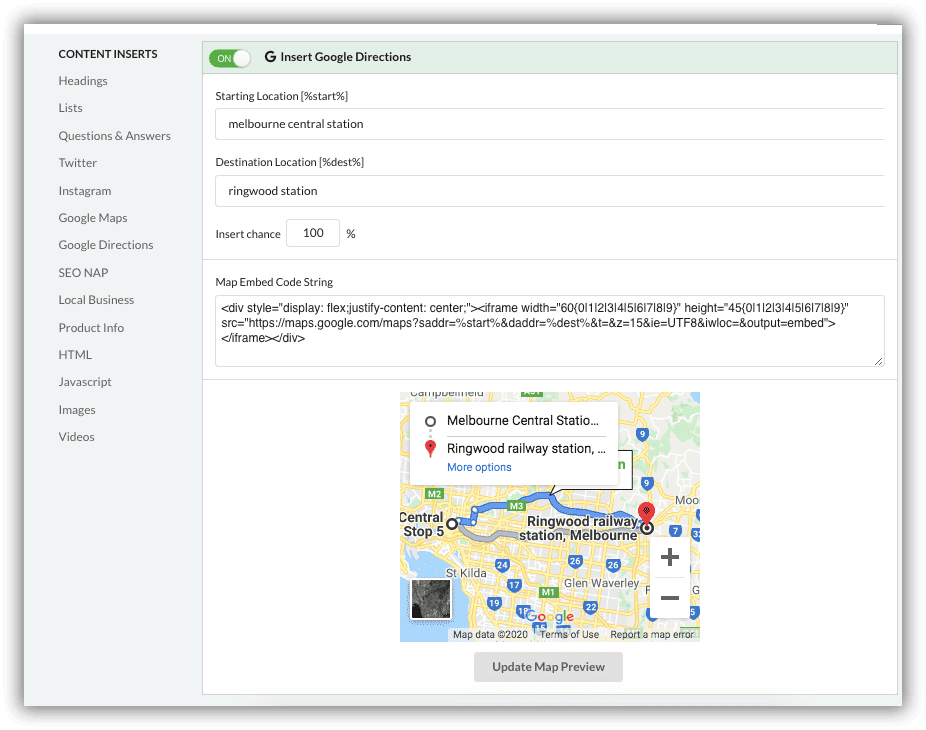 Functions just like the existing Google Maps embed, however instead you can set a starting and destination location to display a directions map.
Both updates are live now, so accept the auto-update to start experimenting with the new inserts.