Custom QnA search terms for the Article Creator
The article creator allows you to use keywords to search for both content results and Google Questions and Answers.
If you use a very specific keyword to search for content, it's very possible that you won't get any QnA results as a consequence.
eg: Article keyword is 'razer moba mouse'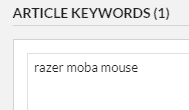 If you want generic QnA about gaming mouse.
Now inside QnA insert…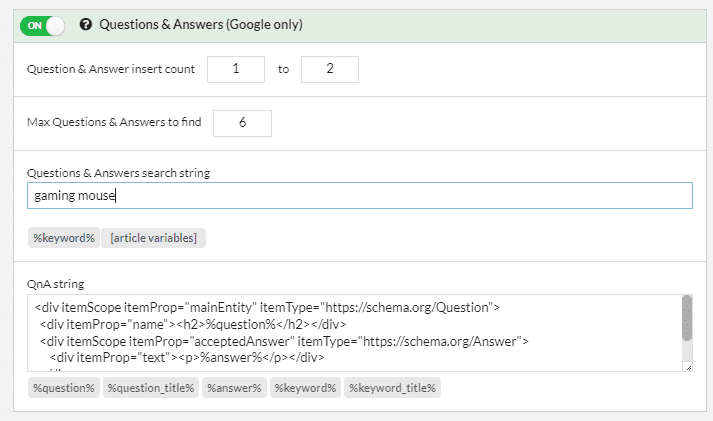 There is search string box where you can override the search to be 'gaming mouse'.
Checking out the task log: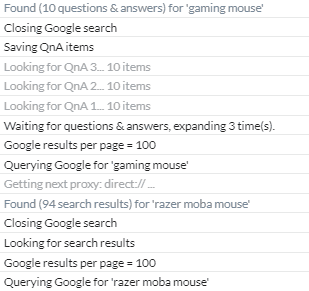 The article creator does 2 Google searches.
First, to get content results for 'razer moba mouse'
Finally, to get just QnA results for 'gaming mouse'
Now you can get different results for both content downloaded and QnA.
Search String options
Default is to use the article keyword.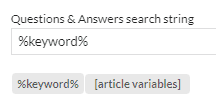 The search string also supports the use of article variables eg: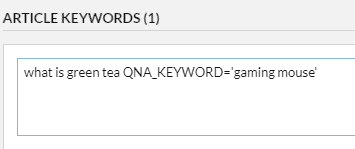 or you can type in your own keyword