Use any rewriter with AI Paraphraser
To expand the usefulness of the AI paraphraser, you can now use it together with any word rewriters.
The AI paraphraser will do the sentence level rewrites and pass those on to another rewriters to do the word level spins.
There will be a new option presented when you select AI Paraphraser!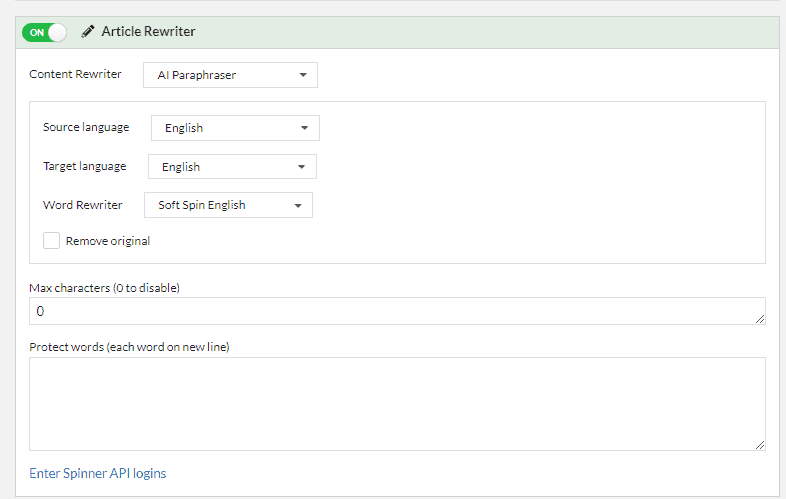 Combined with the translations, the workflow is.
Translate from source into English
Do paraphrase
Apply word spinner on output (you can't translate spintax)