How and Why: Add scraped content to AI articles
The mass article creator has a new feature.
You can add scrape content into AI written articles.
You will see a new UI element with sliders inside the AI writer.
Why add scraped content?
For generating content for new products. Its likely the AI writer does not know about it and will struggle to create related content.
For users worried about AI written content leaving 'footprints' you can dilute the probability of detection by inserting rewritten scrape content.
Create longer articles and save AI credits by mixing in scraped content (or even content you provide yourself)
How does it work?
In addition to your usual AI writer controls, you have a simple dual slider.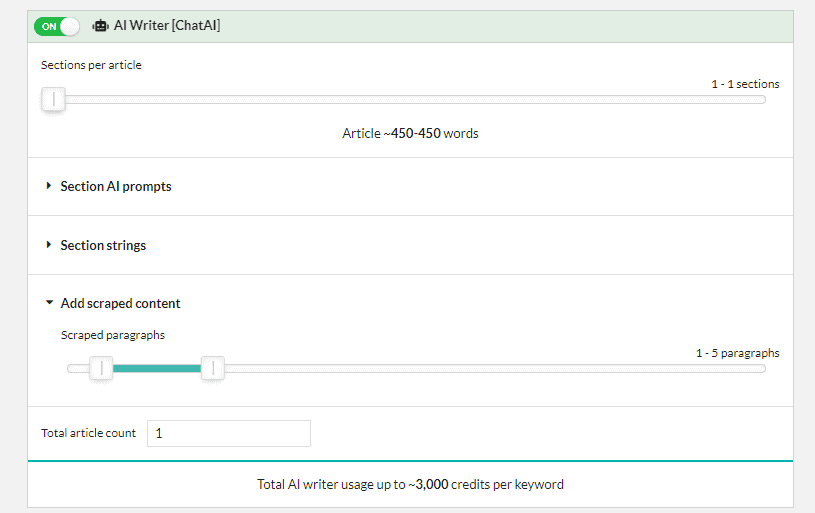 In this example, I am adding between 1 – 5 paragraphs of scrape content to the AI article.
Scraped content can also include content you provide via custom content.
You can verify it works by checking the task log.

It will tell you 'inserting scraped content…'
Search results are required
For this feature to work, you need to enable content scraping in the content source.

By default the Article Creator will grab the top 20 results for content.
If you turned this off by setting download results to 0, the task will run but SCM will be unable to insert any scraped content.
You can load your own content via custom content as an alternative.