How to create Google question and answer articles
You can use SCM to only find and download Google Questions and Answers.
Using just QnA you can then create very popular articles.
The tip is to
Select the right template 'Questions and Answers'
Enable QnA as a content insert.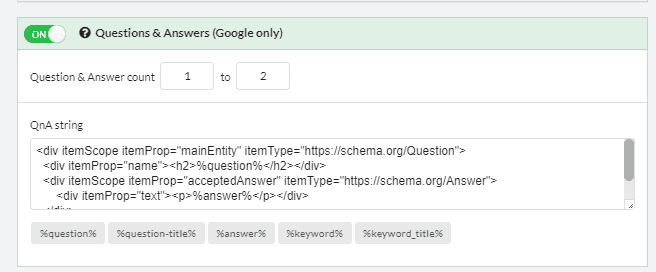 Also tweak Settings > Google QnA Query Count if you want more qna to be found.