How to create human readable content
Creating human readable content is possible using a content generator.
However! I will not be a fully automated process. Unfortunately there are no computer algorithms that can turn a bag of words into a paragraph of perfectly human readable text.
If you want to write content that is high quality for:
Your money blog
An adsense site
Any site where readers will actually read your content
You can't use any article creators that haphazardly throw content together randomly.
In SEO Content Machine, the best tool for the job is NOT the article creator… it is the Tier 1 Content Creator tool.
Content Generators vs T1 Tools
Article creators/content generators do 3 things for you in one step.
Scrape content
Mash content together randomly to create an article
Insert links/images/videos
The output from step 2, is not good enough for money site/adsense content.
The content is relevant, YES even unique YES and can even be readable, but it won't be high quality.
Expect lots of grammatical errors (from word spinning), lack of flow (from randomly mashing sentences together) and irrelevant content (some junk gets through the filters).
You need to do what a PC can't. That is…
Fix grammar
Group content into logical segments that flow
Only use content that makes sense for the article (manual junk filtering)
Which brings us to Tier 1 Content Tools.
T1 Tools
Open up SCM, your T1 tool is here: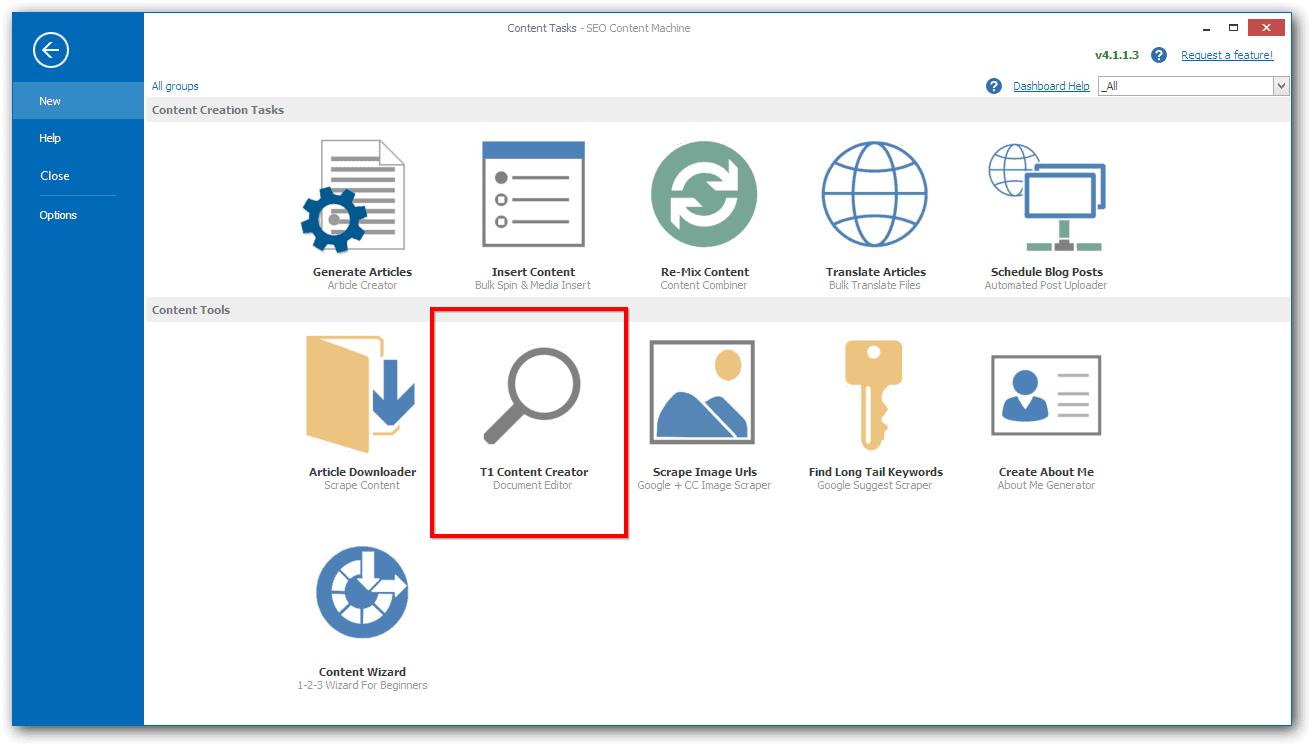 I won't cover how to use the T1C here because there is an excellent step by step guide here.
I will tell you what it does for you though:
Finds content
Filters it
Gives you list of topics related to your keyword
Gives you a list of sentences that you can click and add to your article
You select the sentences that make sense, around topics that the T1C tool gives you.
Then you fix grammar mistakes and provide the high level structure for the article.
The T1C tool tells you what to write about via "topics" and what to discuss in those topics via "snippets"
It takes a good 5 mins ONLY to get a workable draft.
It takes 10 mins to fix mistakes, check for duplicates and have a 100% unique article THAT IS good enough for adsense and money sites.