Ribbon UI For Small Screens + Proxy Code Updates + Article Tools UI Changes
In this changeset, I have re-arranged the ribbon UI so that it sizes itself with fancy icons.
Perfect for those that have restricted screen resolutions.
As you collapse the SCM window, the ribbon groups collapse.
Good for those that run SEO Content Machine on a virtual machine or via remote desktop.
UI Changes
Items have been shuffled around. All content scraping tools have been moved to the Add-Ins tab
Content widgets and text tools have been moved into the blue Article Tools group. This group is only visible when you are working on an article. I did this to reduce clutter on the UI.
Added a source drop-down box in the content wizard. You can only select internal sources for now… However as you have guessed… more options are coming!
Site Scraper Options
Added a new option for the site scraper.
You can check "title in file" to have SCM save the article title within the file.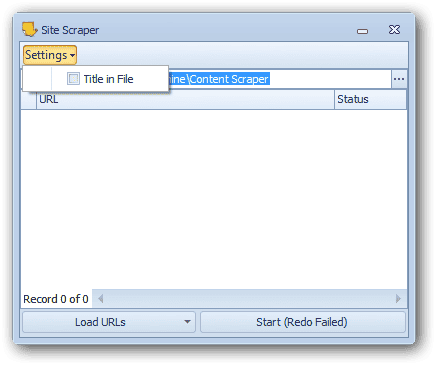 Proxy Troubles
I have noticed some users may be having intermittent crashing when using proxies.
I have updated the net code in an attempt to prevent this crash.