Import articles evenly to your blogs
For those who manage their own blogs using SEO Content Machine (and you should), you can now import articles on your hard drive and assign them evenly in round robin fashion to all your blogs.
To import articles into your blogs begin by clicking here.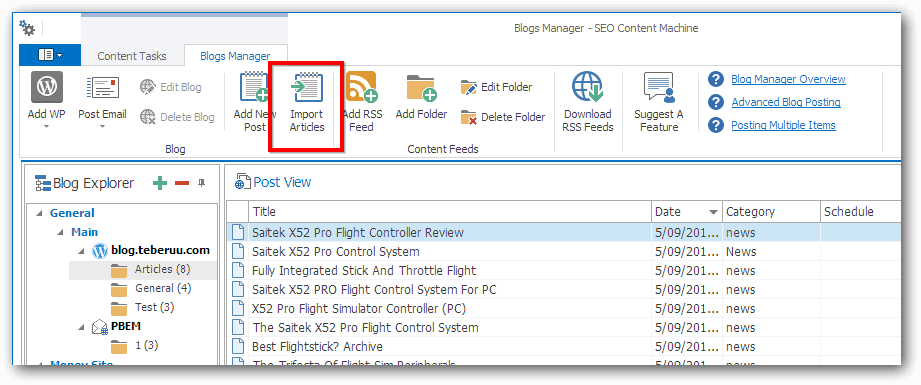 Here is the new checkbox setting.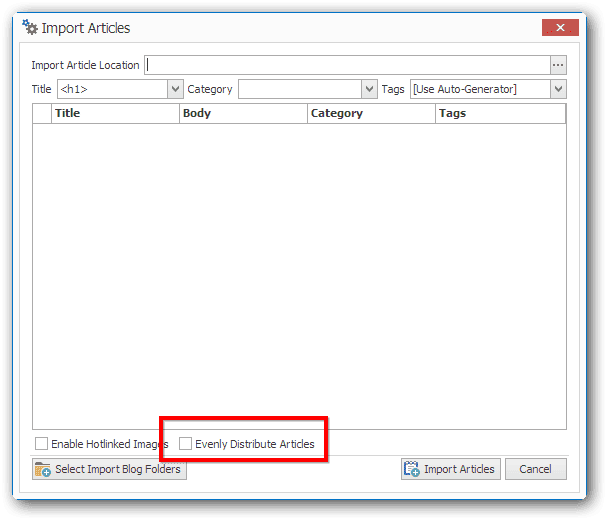 Once imported, you must schedule them for publishing.
Evenly Distribute Articles
The program will evenly distribute each article to every blog folder that is selected.
It will not re-use articles.
If you do not use this setting then it will import each and every article to each and every blog folder selected.
You may want this to happen if you have a super spun article that can be re-used multiple times across different blogs.