SEO Content Machine Version 4 Updates
Discover the most recent updates of SEO Content Machine and take advantage of the many newly-added features and a myriad of fixes which ensure that you get the best performance, and smooth run. Updates are very important as they give the users timely benefits.
SCM updates are automatically available and installs at your end. Just click the version update at the upper right corner of the main menu, which will indicate if an update is available.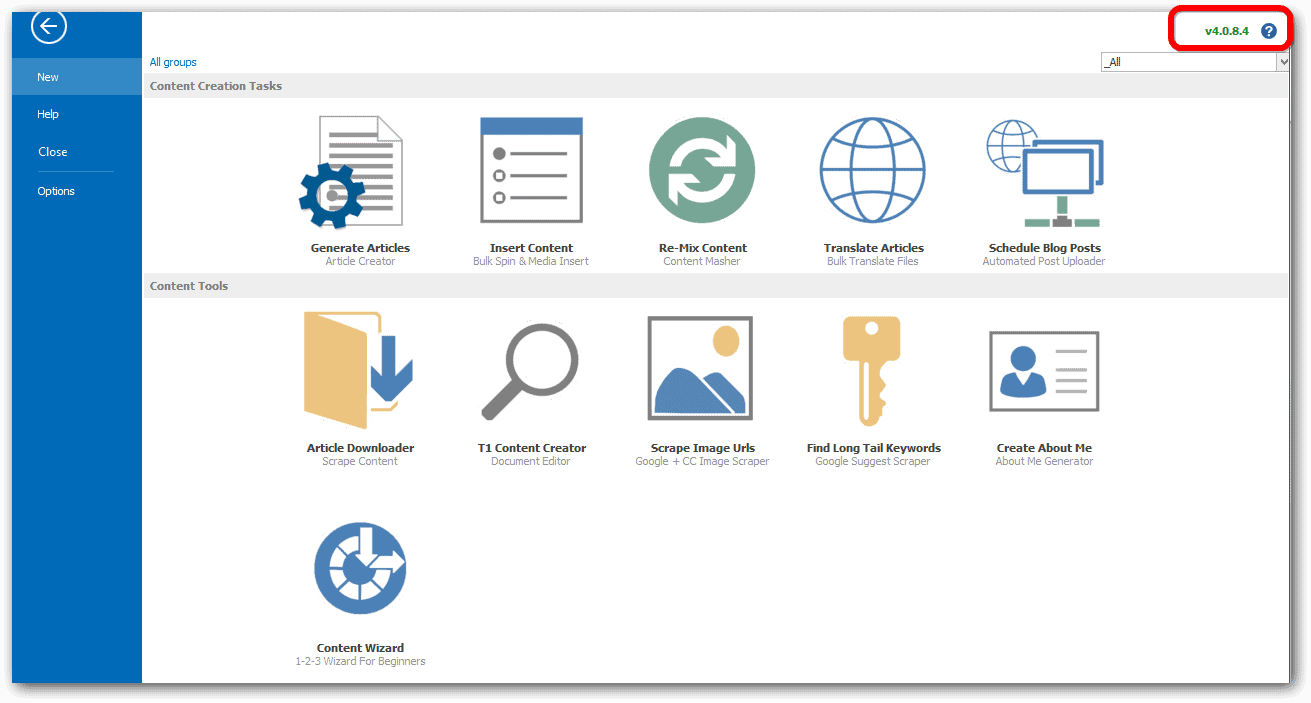 The developers of SCM added new features and functions to make your SCM experience more convenient and helpful.
Issues
Running a system to ease out some complex jobs for you is welcoming. Power users will find themselves wanting more as they go along. SCM has a "votebox" site where users express what they think can be the next thing for SCM.
SCM is a dynamic software, which is a good thing, where updates are regularly considered; and enhancements are endless. Unwanted system behaviors can be reported, fixed and replaced with what is deemed ideal.
The more the software is bug-free, the better are the user feelings and trust in the system. The smoother the workflow, the more productive the users become.
Fixes
The most recent updates are many fixes and enhancements to get rid of duplicates, login issues, bugs and improper process aborts. Fixes and enhancements are applied in the following functions and more:
Snippet Finder
Article Creator
Scheduler
Post by Email
Scraping
Image selection
Post Image selector
Some of the applied fixes and improvements are:
Duplication in blog titles export
Returning null characters, instead of articles
Better error messages
Increasing the number of URLs which the Snippet tool can scrape from a hundred to 500
Enhanced accuracy of BING search results scraping, with more consistent results
In Article Creator, strip all invalid chars from saving filename
New features
SCM makes content creation simple and fast, and streamline the link building process. Now, it comes with more useful features that you will wonder if you can be fine without them.
The Snippet Finder tool, is added with new functionalities to make your T1 article creation more convenient and time-saving. Topic listing, as well as word filter and removing will make you feel more comfortable with the tool, as it eases down your article creation. Check on how to use the T1 article creator on the SCM Training page. See the bottom of this page.
New language is added – Google India (Tamil)
SCM is able to email task notifications, such as when it runs a task.
Google, Bing and Bing cache selection of all content sources, with Bing as default
Raised the scraping limits of Article Creator to 1000 articles per keyword, which will up the level of uniqueness and quality of the articles
Better expressed tooltips, error and debug messages to have you understand them for self troubleshooting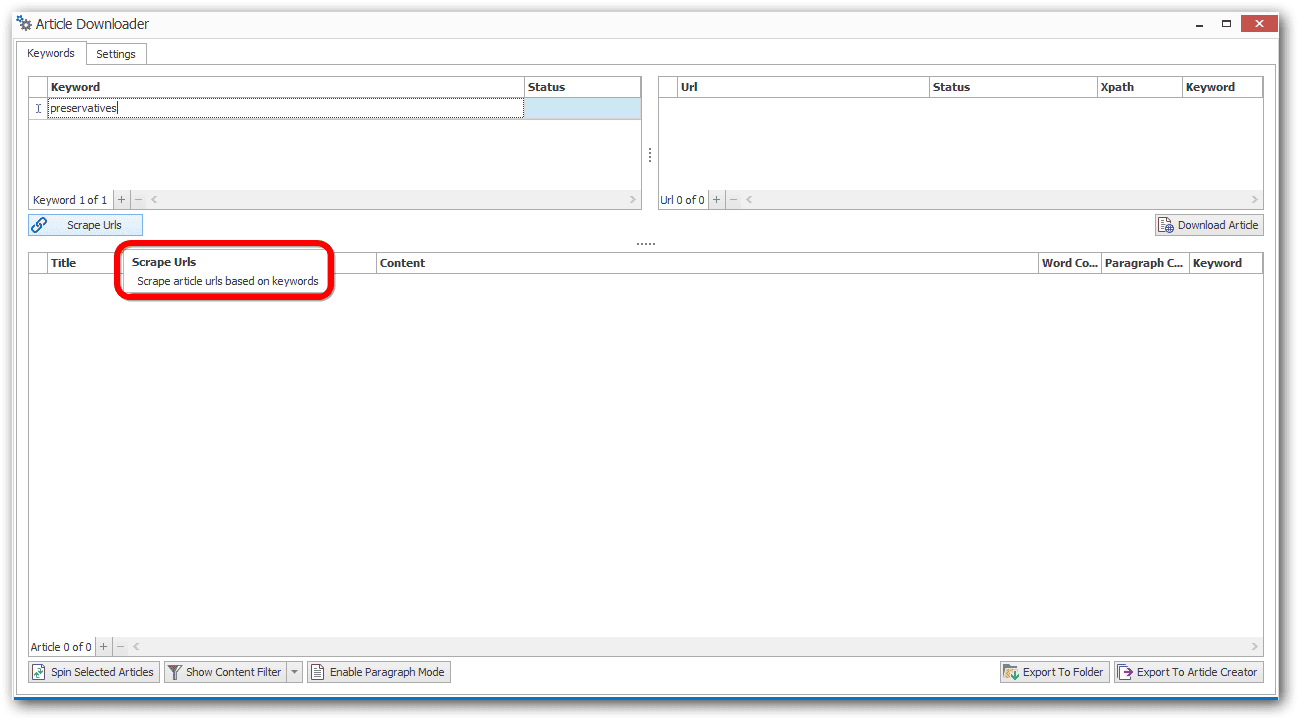 Article Creator has TurboWeb20 Submitter in its template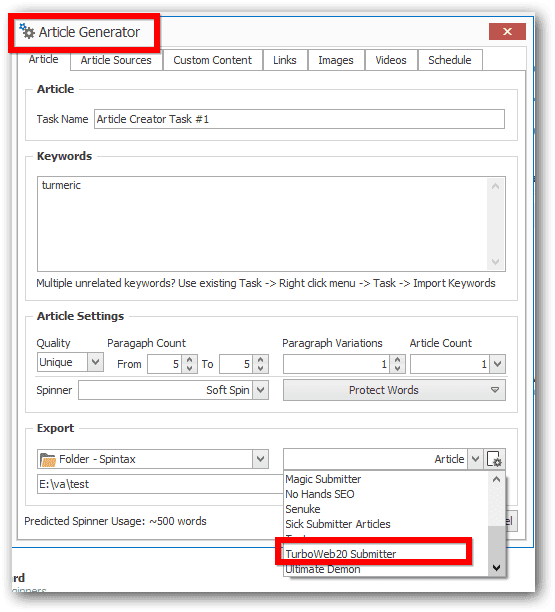 The Content Cache of the Article Creator lets content import from your text files. Clicking any content row will display a drop down text box of the entire content. It also allows manual spinning.
Check out more of the latest fixes and various new features here.