What are the smart ways to earn backlinks?
To better rank in search engines, backlinks are another factor which helps increase organic traffic to your website. Make sure to have quality backlinks to your website and get more authoritative websites that link to you.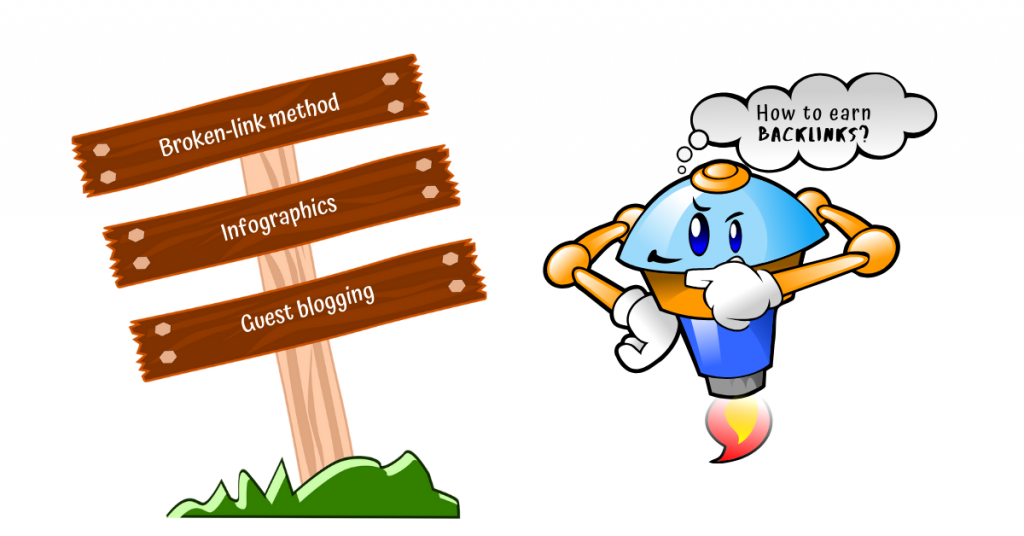 Google is looking at your website's backlinks and find if they are directly related to each other. Some websites are putting so many links and it doesn't guarantee the connection of them. This may cause termination of the website.
There are some ways to create authoritative backlinks to your website to keep the rankings in Google.
Broken link method – Reporting a backlink to webmaster may have a high chance of getting backlinks back to your website. Since you are doing a webmaster a favor, it is possible that he as well may give you a favor by trusting your website for more backlinks. Start using the broken link method by searching for a relevant websites in your niche by using these queries in Google search bar.
your keyword + links
your keywords + resources
keywords inurl:links
Reach out to a webmaster by reporting the broken links. Be prompt while introducing yourself. Let them know that there is a website linking to links that are no longer existing. In that case, webmaster may know you.
2. Backlinks through infographics – Visuals are very easy to understand and share. There is no doubt that infographics are high in demand when it comes to content creation. People loves images because they easily learn what the content is all about. In creating infographics, make sure to choose the best style for your products. Research and find the most suitable content that match your visual.
3. Request for guest articles – One of the most effective ways to reach audiences is guest blogging. Creating content and publish it in other website's page may attract viewers and exposure.
It's not just about the backlink, but rather increasing your online reputation in all social media networks.
Guest blogging helps you build relationships and expand your audience. If you are not sure about the importance of guest posting, consider that even Google accepts guest writers on its Google Analytics blog.