WP Is Life Reviews SEO Content Machine
The folks at WPisLife.com have been very kind enough to do a very lengthy overview and walk through of SEO Content Machine.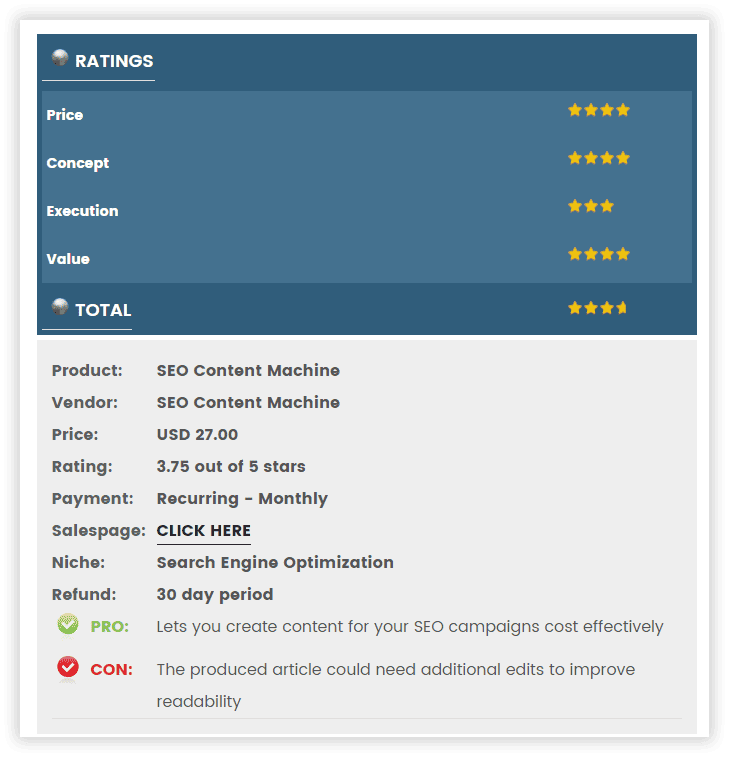 They have nailed the pros and cons as well.
As generated content can be useful, it also has its drawbacks.
Readability and uniqueness is something we all have to find ways solve to make the content better.
For uniqueness, a good spinner is what you need.
How to make your articles more readable
Improving the readability of your article can be done in 2 main ways.
If you are using the article creator we have a readable setting.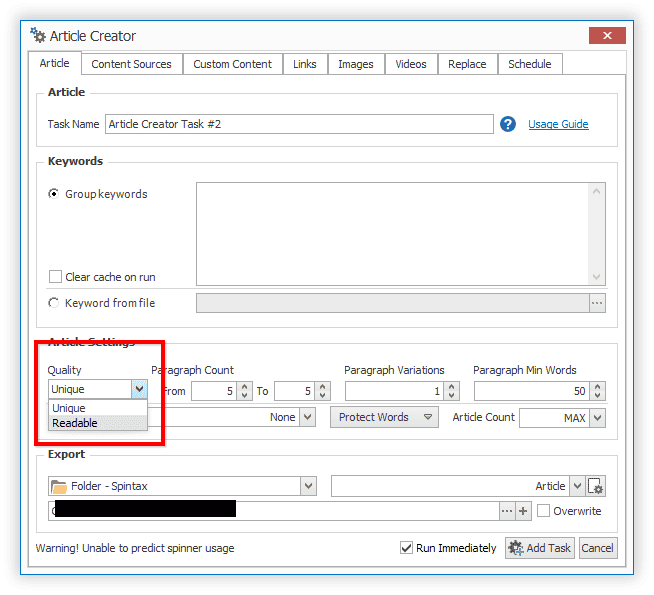 So what does the readable setting do?
When SCM finds content on the internet, it will download it as a paragraph.
When creating a new article, it will keep the paragraph structure of the content and just combine it with other paragraphs of text.
The result is that article paragraphs will make more sense than the unique setting which combines content at a sentence level.
Need full control?
The Tier 1 Content Creator is the premier tool in SEO Content Machine for creating the most readable articles in the quickest method possible.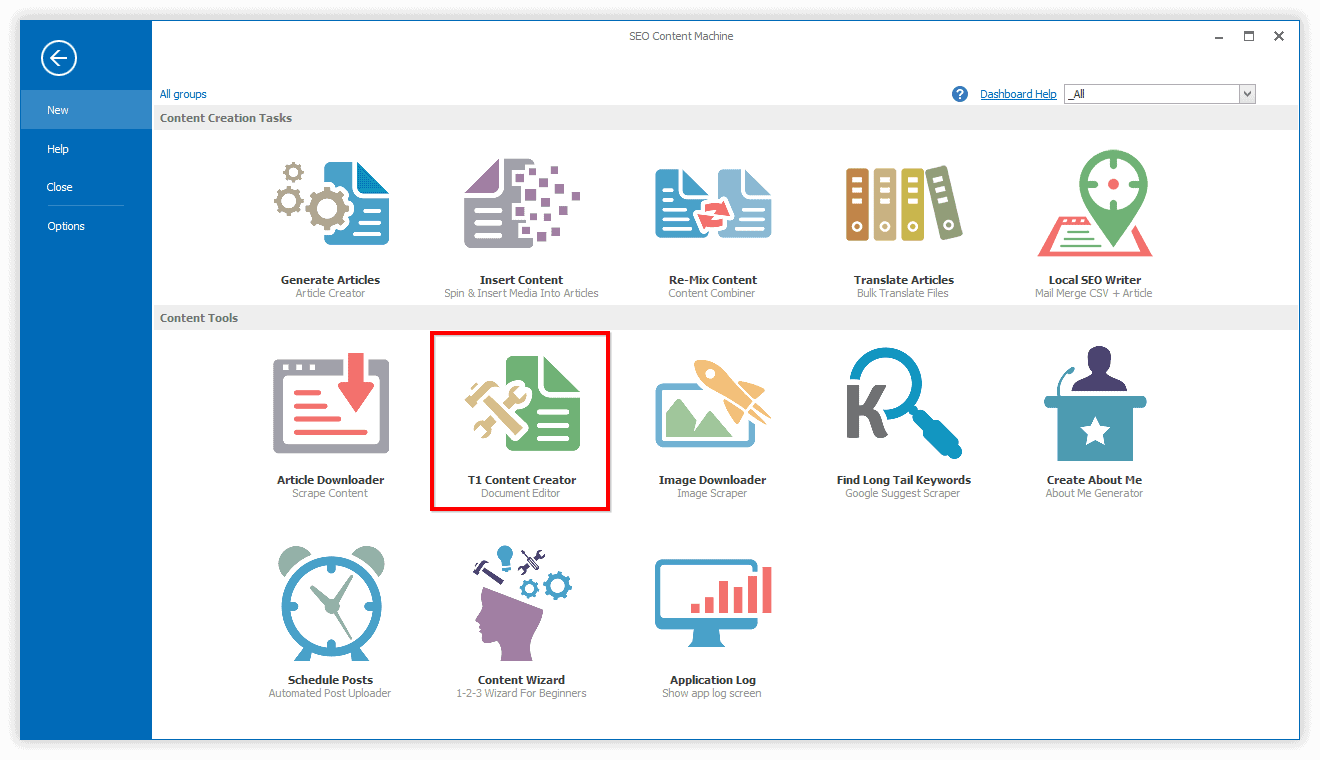 Click on the "T1 Content Creator" button to open the tool.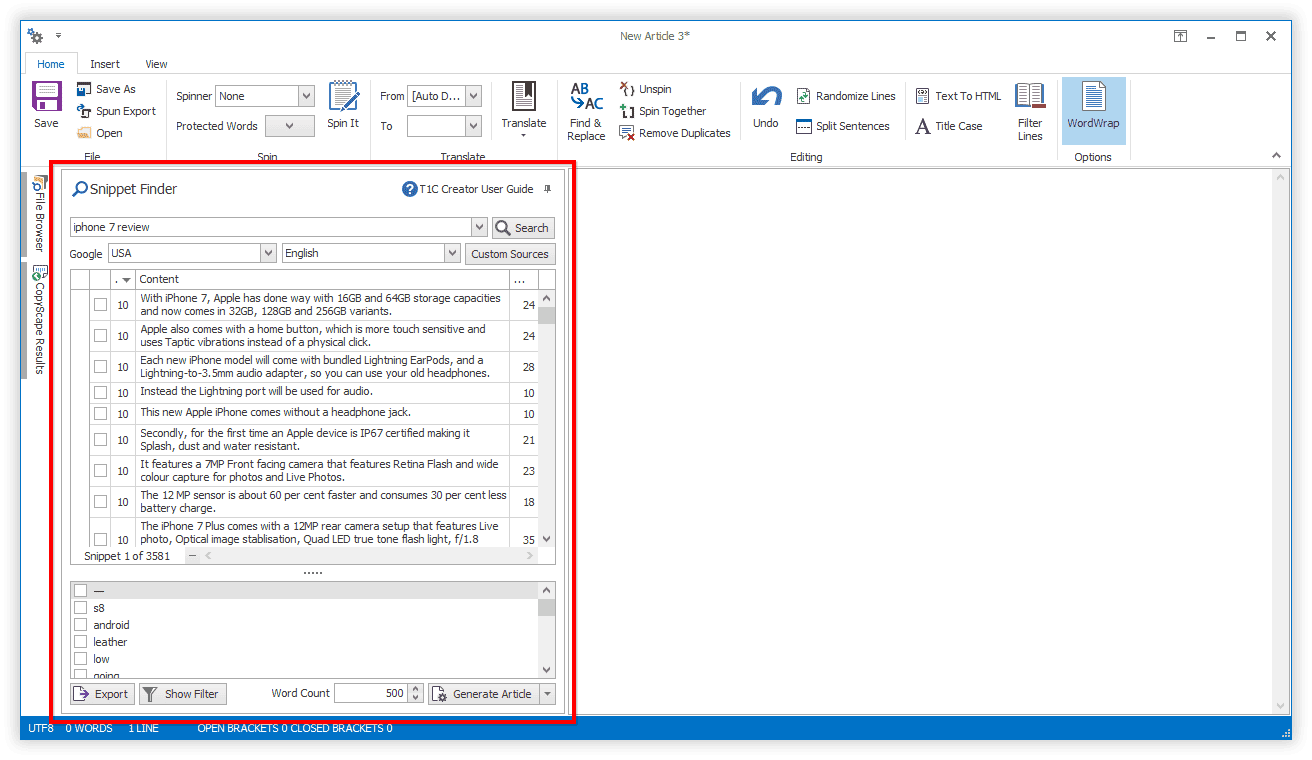 The snippet finder is a simple way to find, sort and use sentences of content to build a new article entirely from scratch.
All you do is double click on sentences you like to build a new article.
If you want to know more we have a much more in depth tutorial here -> How to create human readable content